Earlier this month, Alex Hsu (ICA President) and Bill Kingdon (ICA Managing Director) made outreach visits to Pakistan and Bangladesh from 3 – 10 September – the first visit possible to the regions since 2018. 
In Pakistan they were hosted by Mohammad Ali Bashir (ICA Regional Director for Pakistan), Atif Dada (Karachi Cotton Association) in Karachi and Iqbal Khurram in Lahore. Meetings were held with KCA, APTMA (South), APTMA (North-Central) and partner firms from across the country. In Lahore Carl Peltzer (Cargill) joined the delegation.
In Bangladesh the group was hosted by Shafiqul Sarker Sohel (ICA Regional Director for Bangladesh). Meetings were held with BTMA (Bangadesh Textile Mills Association) and BCA (Bangladesh Cotton Association) as well as partner firms in Dhaka. Across the region the ICA encouraged greater engagement from potential ICA members. Buyers reported major hardship from disrupted supplies and late shipment. These are exacerbating the effects of currency depreciations, price volatility, reduced orders from retailers and brands the wider impacts of reduced yields in several major cotton producing regions. The ICA Board Strategy Meeting in November will be focusing on some of the issues raised.
Here are a few photos from the trip: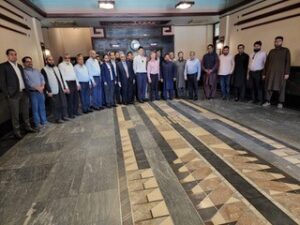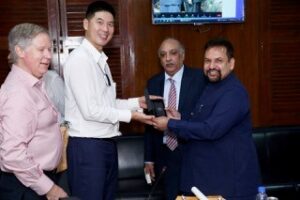 Visiting the Karachi Cotton Association (KCA)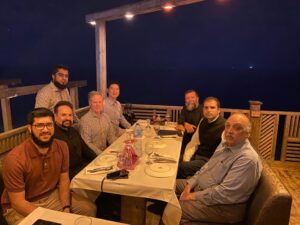 Dinner hosted by KCA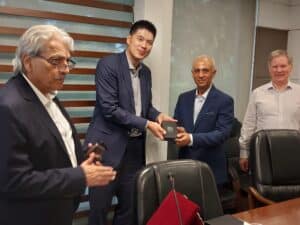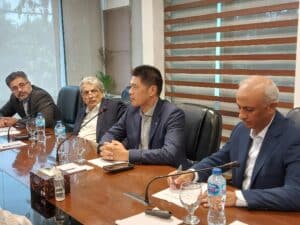 Meetings in Lahore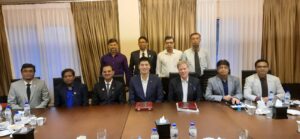 ICA in Bangladesh
ICA in Bangladesh