To celebrate this year's International Women's Day (8 March), we invited some men and women from the industry to share their views on this year's theme of #EmbraceEquity.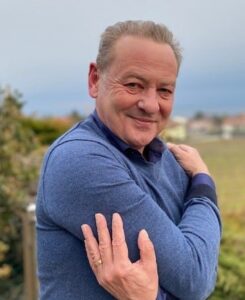 Tim North (ICA President)
"Having established Women in Cotton, the ICA has committed to seeking more diversity in the world of raw cotton trade. Our membership has actively supported this initiative and continues to do so.
Women make a vital and ongoing contribution to the world of cotton trading. It is great to see more women achieve leading positions in the industry. As First Vice President of the ICA, Kim Hanna will become the first female President of this historical and influential Association which dates back to 1841. Kim's well warranted and well earned achievement in achieving this historic position speaks volumes as to how involved women have become in the world of cotton. The involvement of women in the cotton industry continues to evolve and the industry is all the stronger for that process ! We at the ICA intend to solidly commit to assisting this ongoing and most positive initiative!"
Bill Kingdon (Managing Director, International Cotton Association)
"All of us in the ICA are united in our aim to embrace equality and support women in this industry. Since establishing Women in Cotton, a network developed by the ICA to increase diversity amongst our members and the industry, more than 500 women, and supportive men, have joined to show their support. In 2019 our board of directors was exclusively male. We were delighted to welcome our 5th female director to the board earlier this year. Later this year Kim Hanna will become the first female President of the ICA, establishing a new era of inclusivity for our association and the cotton industry.
So that we can track our progress and maintain our focus on improving female representation throughout the association, we set ourselves gender diversity targets for membership, representation on all committees and working groups and the board. We also actively encourage all our members to participate in the Women in Cotton on-line and in-person events.
We have yet to reach gender equality in our industry but I am proud to be associated with an initiative that is striving to do so."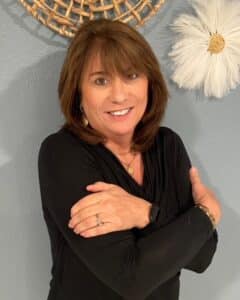 Kim Hanna (ICA First Vice-President and CEO TransGlobal Inspections)
"International Women's Day means different things to different people. It's the one day each year that we recognize all women and take time to appreciate what they do to help the world go around. A student with endless dreams, a stay-at-home mother, or the CEO of a Fortune 500 company, are all different, they have different needs, and they all make important contributions. That's where this year's IWD theme, #EmbraceEquity, makes its mark. Every person has unique circumstances, different skills, and needs. An equitable environment recognizes those needs and assists with providing the tools and resources needed to reach equal privileges and goals.
The International Cotton Assn believes in embracing equity for all – regardless of gender, race, or industry segment. I was one of the original members of the Women in Cotton initiative when it was launched in 2019. Since that time, the work of some amazing women (and men!) have seen WiC grow into one of the most dynamic initiatives the ICA has ever seen. Women in Cotton's work centers around creating awareness of existing unconscious bias, encouraging parity in hiring and promotion based merit and potential, spotlighting women's achievements and contributions to our industry, as well as providing educational tools for career and personal development. The awareness WiC has been creating is beginning to see positive action in the industry. We now have 5 female ICA board members and we're seeing other industry Associations appoint more females to their boards as well. And in October this year, I will become the first female president of the ICA. I hope the strides being made by WiC will inspire and pave the way for the many talented women we have in our industry for years to come.
Reaching gender parity in the workplace is still a long way off, but it has the ability to improve all our lives, both men and women. Imagine such a world where parents can decide for themselves how much time to work outside the home or care for the children, without fear of managing a negative pay-gap of a female bread-winner. As the next generation choose their career paths, gender parity is high on their priorities. Even today, over 80% of workers say they would prefer working for a diverse company. Statistics show that diverse teams make better decisions and are more profitable.
So, as we #EmbraceEquity today, we should remember to continue to support and encourage women not just today, but every day. In doing so, we can work smarter and create a more profitable and sustainable cotton industry."
Mohomed Bashir (ICA 2nd Vice-President and Chairman Gul Ahmed Textile Mills Limited)
"With diversity comes multiple perspectives, when team members bring a variety of backgrounds, cultures and experiences. So as we #EmbraceEquity today, we should encourage and continue to support women as they carry the future of our nation. Together we can create a brighter, more equitable prospect for all."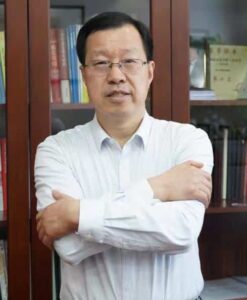 Baofu Yang (General Manager and ICA Director)
"China National Cotton Exchange (CNCE) thinks highly of women's roles in company developments. CNCE's Labor Union has established special Women Committee to ensure that women employees rights and interests are well protected. Whether in CNCE headquarters' departments, or in six representative offices in China's cotton producing and consuming areas, CNCE women employees enjoy rights and benefits all equal to men, and have been making remarkable contributions to CNCE developments!"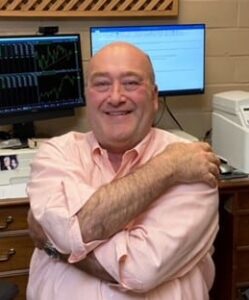 Hope Brooks (Director of Export Sales, Staplcotn)
"We may have all come on different ships, but we're in the same boat now." – Martin Luther King, Jr.
"To be one, to be united is a great thing. But to respect the right to be different is maybe even greater."
– Bono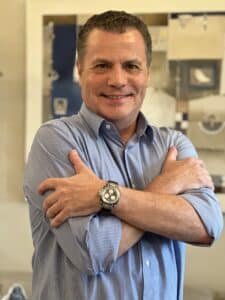 Marco Antonio Aluisio (Ecom Agroindustrial Corp Ltd)
"How do we #EmbraceEquity at ECOM?
Today, on International Women's Day, we're reaffirming our commitment to the women in our business. We value, respect and empower women at every step of our supply chain – amplifying their voices and cultivating long-term equality in their communities.
By fostering innovation, we're empowering women to develop deep expertise and to use their diverse skills to make a meaningful impact. This includes providing catered support by investing in gender equality programmes and training women farmers to adopt innovative farming practices.
We're thankful to all women that contribute their invaluable skills, time and knowledge to our business."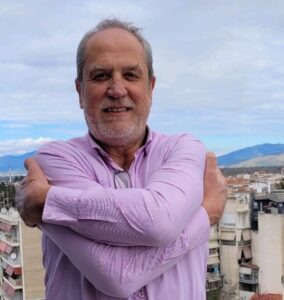 Josep Barderi (ICA Director)
"Embrace the future!"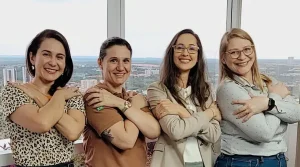 Fabiana Furlan (Scheffer & Cia Ltda and ICA Director)
"Respect and fairness should be values we all perceive as society and they are part of our company's culture. Such culture must be reinforced by our daily approaches and decisions. Among many practices I highlight two of them;
We use an ombudsman office as a channel by which any breach of the Code of Ethics can be anonymously reported, based on a zero tolerance for discrimination and harassment. Cases are treated by the Ethics Committee which are held on a regular basis. We want to be sure of having a safe, fair, and equal professional environment.
Another approach is investing in training to contribute to professional development to prepare for opportunities equally, for men and women."

(Pictured left-to-right: Camila Batata, Marina Araújo, Fabiana Furlan, Cristiane Bresolin – Scheffer)
Pierre Chehab (Louis Dreyfus Company Suisse SA)
"I have been working at LDC for 13 years and I have seen a great deal of change happening within the company toward more Diversity, Equity and Inclusion (DEI) through various HR processes, policies and practices, as well as awareness raising facilitated by a dedicated DEI Working Group providing strategic direction and guidance. Although plenty remains to be done, LDC is playing an active part for necessary change within the cotton industry, including through the Women in Cotton group."
K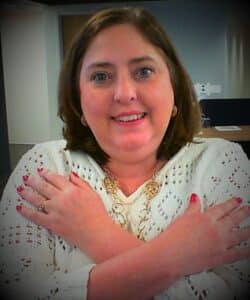 rista Rickman (Cargill Cotton and ICA Director)
"As we celebrate International Women's Day – I look forward to a world where we no longer need to discuss equity and equality for women – it just is."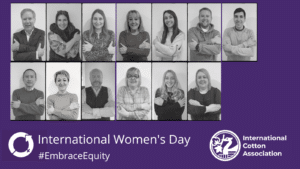 Happy International Women's Day from the ICA team.
#WomeninCotton
#IWD2023 #EmbraceEquity